This year the shop has donated a trophy cup to Ilsington Primary School to be awarded to any child who the teachers deem to have done something wonderful.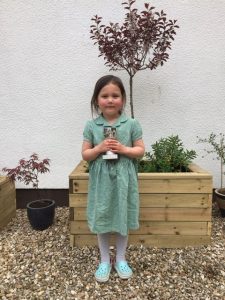 Congratulations to Matilda, the first winner of the cup, who received the award for being kind.
Well done, and very well deserved!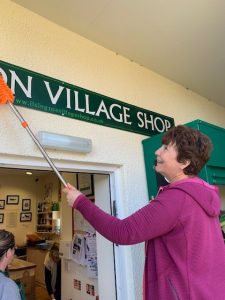 It's that time of year again when the committee and the staff spruce up the outside of the shop so that customers can enjoy the space in the warmer weather.
Come and enjoy a cup of tea in the sunshine!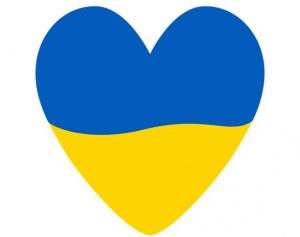 Thank you to everyone who bought a raffle ticket for the huge blue and yellow Easter Egg in the shop. You raised an amazing £117.90 which will be donated to the Red Cross for the Ukraine Appeal.
This year our late night opening is on Wednesday 15 December. There will be mince pies and mulled wine for all, plus the opportunity to do your Christmas Shopping during the evening up until 8pm.
Ilsington Primary School will be singing carols at 3.45pm and there will be live festive music from 6pm.
Do come and join us for some festive fun – elf dress not compulsory but always welcome!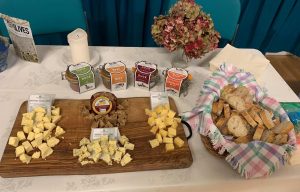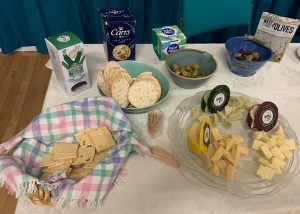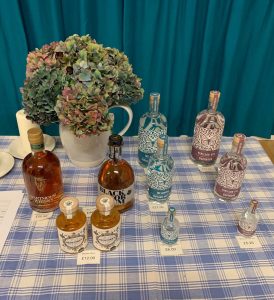 Ilsington Village Shop would like to invite our local community to an evening of Wine, Spirits , Cheese, Music & Chat.
Held at Ilsington Village Hall on Friday November 12th from 6-9PM.
This is a free event where we invite customers old and new to join staff & Volunteers in tasting our latest food and drink products.
Your feedback on the tasters will enable us to meet the needs of our community.
Anyone interested in joining the team of volunteers at the shop can also come along and find out all about it.
Hope you can join us!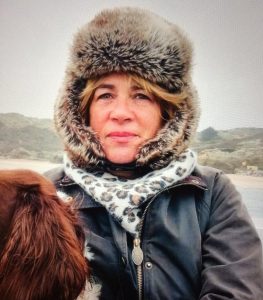 A big welcome to Hilary Jarvis who will be joining the shop staff as our new accounts assistant. Hilary will be taking on the role when Helen leaves in November to fulfil another very important role as a new grandparent!
Hilary has been volunteering at the shop for a while now and we are looking forward to having her as part of the shop family.
When our local vicar, Rev David Harris, decided it was time to retire, the community got together to give him and his wife, Susan, a good send off!
David and Susan have been a big part of our community for many years in the church and in our village shop. Both have been volunteering at the shop for a long time and we will miss seeing them behind the till. They aren't moving too far so we hope they will come back and visit very soon. Everyone in the shop would like to wish you both a very long and happy retirement.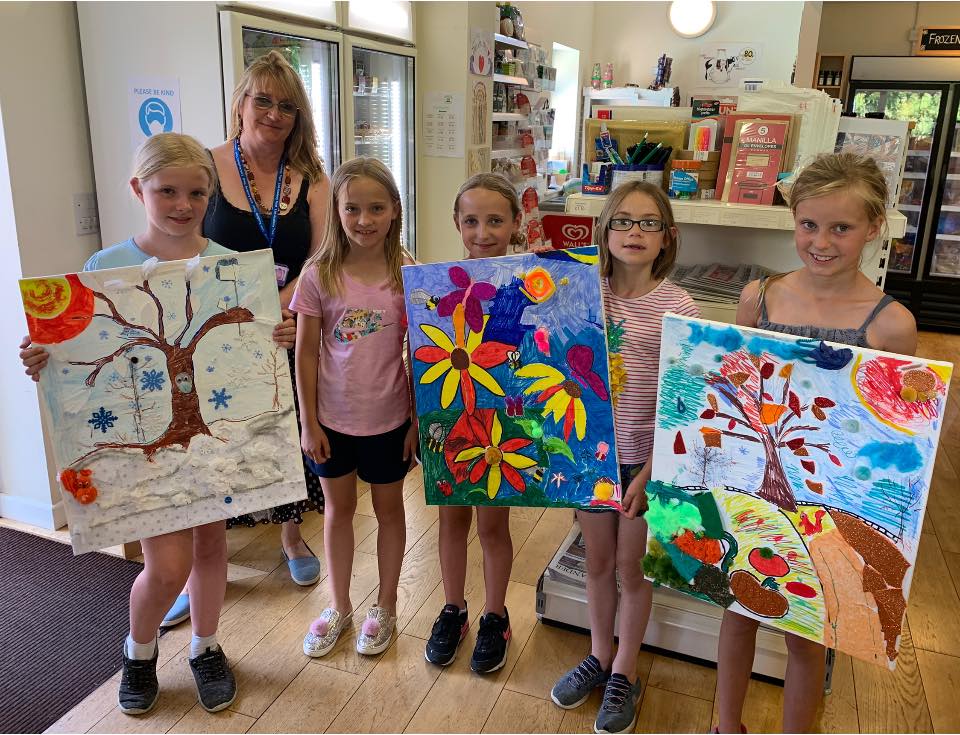 Thank you to all the Children and Staff at Ilsington C of E Primary School.
The children designed and created these seasonal pictures to brighten our shop wall.
We absolutely love them!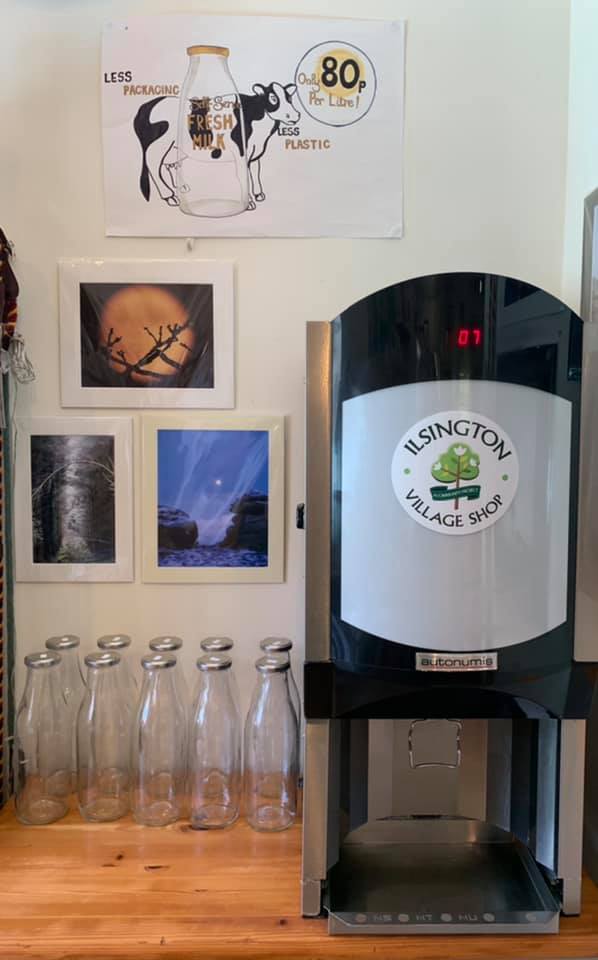 We are very excited to announce that we can now offer refillable Semi Skimmed Milk!
Bottles can be purchased for £1.00 and a 1 litre refill is £0.80.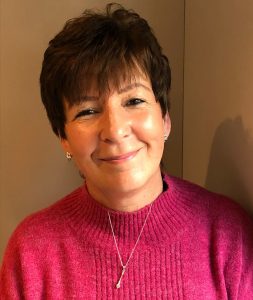 We are very proud to introduce to you our new Assistant Manager, Fiona Coles.
Fiona will be joining Katherine in managing our lovely little shop and has already shown herself to be an outstanding member of the shop team through all her hours as a volunteer. Fiona will officially take up the role at the beginning of July, but will be in the shop before then as a volunteer and for her formal training. Please do say hello to her when you see her and wish her good luck in her new position.